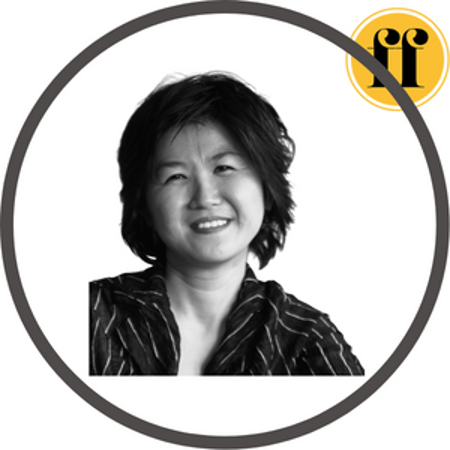 ---
Eunjeong Seong
Co-founder Visible Weather / Bell-Seong Architecture , Adjunct Associate Professor, Pratt Institute
---
Eunjeong Seong is a Registered Architect in New York and co-founder of Bell-Seong Architecture. She is also a co-founder of Visible Weather, a research and design collaboration founded to work with partners in advanced manufacturing, materials, energy, engineering, and housing finance/economics. Seong's architectural and urban design work has been exhibited by the Museum of Modern Art, The Westbund Biennale - Shanghai, and Columbia University Graduate School of Architecture, Planning and Preservation / Studio X, Beijing.
Seong's writing and design have been published by the Museum of Modern Art, Architectural Design (AD, London), Technology, Architecture, Design (TAD) and Log. She provided research, graphics and writing on the state of housing in a book chapter titled "Ten Points on a Projective Economy and Architecture" for Under Pressure, edited by Hina Jamelle (Routledge) Her firm's work has also been featured on MSNBC, Fox Business News and Reuters.
Seong is currently completing a book length project titled "Housing After Banking: Encrypting the Sun" with her partner. Seong is a member of faculty at Pratt Institute where she is an Adjunct Associate Professor of Architecture. Seong has taught at Cornell University, RPI, the Parsons School of Design and RISD.