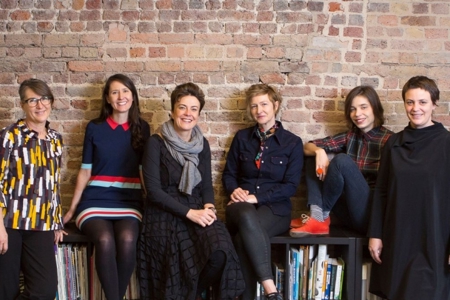 ---
VeloCity
VeoCity Placemaking team
---
VeloCity is a strategic vision that solves some of the most critical issues facing the countryside today developed by an expert team of placemakers. Winner of the 2017 National Infrastructure Commission's ideas competition which sought inspirational visions for Oxford-Cambridge corridor, the VeloCity team have since spoken widely to government, local authorities, communities and landowners and won awards including the William Sutton Prize for Excellence in Social Housing Design and Placemaking. In 2019 VeloCity launched their manifesto at the Oslo Architecture Triennale, which explored new ways of shaping our society in the age of climate emergency. Most recently, VeloCity team has been commissioned to draw up a new green vision for the estate surrounding the Blenheim Palace in Oxfordshire.
Professor Sadie Morgan OBE, Commissioner, National Infrastructure Commission said:
"VeloCity develops a vision of sustainable growth that is sympathetic to its environment, innovative and forward thinking. A thoughtful and pragmatic response filled with humanity and the high quality of design our countryside deserves. This project shows the importance of connecting joined up strategic thinking with the people and places on the ground."
Team:
Kay Hughes is an architect and Design Director of HS2. Her previous roles include Head of Design on the Olympic Park for London 2012, Senior project Sponsor Foreign and Commonwealth Office (FCO) working as design adviser to the Major Projects team at Sport England. Kay believes that the role of design is central to achieving economic, social and environmental benefits for Major Projects.
Sarah Featherstone is an architect and co-Director of Featherstone Young, an award-winning practice with expertise in housing, placemaking and social engagement. Her practice was recently awarded AJ Retrofit Winner of the Year for Ty Pawb, a new arts model repurposing a multi-storey carpark. Sarah teaches at Central Saint Martins and Cardiff University and sits on a number of Design Review Panels.
Petra Marko is an architect, co-founder of Marko&Placemakers and Director of Solidspace. Working between client-side enabling, placemaking and design advocacy, Petra has a growing profile as a younger generation leader breaking industry silos. Petra was member of the inaugural National Infrastructure Commission Young Professionals Panel and is a think tank leader at the London School of Architecture.
Annalie Riches is co-founder of Mikhail Riches, a Stirling-Prize winning architecture practice behind Goldsmiths Street, the Passivhaus social housing scheme. Annalie graduated from Sheffield University and was selected for the RIBA Silver Medal. She spent a year building her own house which won AJ First Building Award. Annalie is a Visiting Professor at Sheffield University.
Judith Sykes is Director of Expedition Engineering with 20 years experience in civil engineering, infrastructure master planning, sustainable design and strategy. She is active in shaping industry practice and sits on the National Infrastructure Commission's Design Group which seeks to inspire ambition for the quality of the UK's infrastructure.
Jennifer Ross is a Consultant and one of the founding Director of Tibbalds Planning and Urban Design, a practice with expertise in design led spatial planning projects involving the creation of new and the enhancement of existing places in the UK and abroad. Jennifer is a chartered town planner with 30 years of planning and urban design consultancy experience.