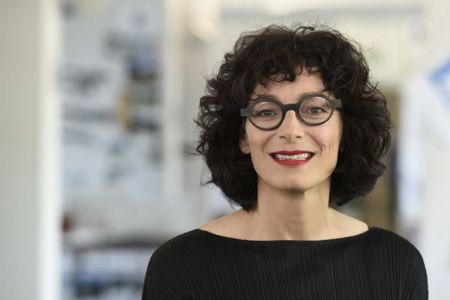 ---
Shirin Brückner
ATELIER BRÜCKNER
---
Shirin Brückner is a woman of action. Her motto is "making the impossible possible". Shirin co-founded ATELIER BRÜCKNER in 1997 and as Managing Director has developed the Stuttgart-based design practice from a two-person office to a global undertaking, to one of the leading designers in the field of scenography worldwide. ATELIER BRÜCKNER currently employs an interdisciplinary team of 120 international architects and design specialists.
ATELIER BRÜCKNER is known to be the pioneer company that has consistently pursued the scenographic design philosophy in Germany – and most likely in Europe. Shirin has contributed quintessentially to the establishment of the definition "scenography" as well as the mindset and the working methods this requires. Designing under scenographic aspects means spatial translation of content, all design-related decisions are taken under consideration of the content and the related messages. Narrative spaces are created supporting storytelling, having a multi-sensory and emotional appeal and making objects revealing their stories.
Shirin was responsible for the supervision of most of our projects. She is a strong leader and, as a female, has full acceptance in representation the company and the ideas in complex international projects, including the Middle East and Asia. As a pragmatic solution-finder she is able to overcome challenges and has a proven track record of taking strategic measures. She has been tenacious to set up high-performance structures, to motivate the team and remain focused. She encounters clients on a par with integrity and reliability and is esteemed by clients, consultants, suppliers and employees alike.
It is because of Shirin's ambition, tenacity, experience, skill and discipline that ATELIER BRÜCKNER is where it is today, and she will continue to lead and guide ATELIER BRÜCKNER to create leading, sustainable, high-quality projects worldwide.