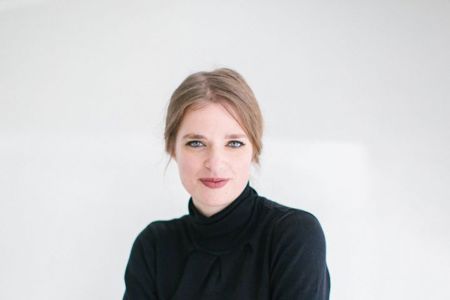 ---
Sanne van der Burgh
MVRDV
---
Senior Associate and Architect, Sanne van der Burgh (NL), leads multiple teams in MVRDV's Studio EMEA, realizing projects of various scales, phases, and across several countries. Having played an integral role in high profile MVRDV projects including the Museum Boijmans Van Beuningen Depot, -one of the world's first publically accessible Art Depots within the city center of Rotterdam, the Netherlands -, being part of the design team for an intensive research study and masterplan for Barapullah Springs - a vision for the rehabilitation and renewal of an open sewer in the heart of New Delhi, India -, and scripting a colorful panorama of plants and trees for the facade of the Flores Tower at Floriade Expo 2022 area - the world's largest horticultural expo, in Almere, the Netherlands -, van der Burgh is a versatile architect with demonstrated design achievements. In 2019, Architizer named her as one of 25 young architects to watch.
Van der Burgh's strengths lie in facilitating knowledge exchange and connecting specialists. With her personal fascination with coding, rapid prototyping, and parametric innovation methodologies, she championed MVRDV NEXT, a research and development group within the office that focuses on implementing cutting-edge technologies in projects and design proposals. MVRDV NEXT works on both stand-alone research of their own and integrated project development, effectively functioning as consultants for project teams across the company. This work helps to make MVRDV's projects smarter, greener, and more efficient.
A dedicated advocate for sustainable, conscious consumption in architecture, urbanism, and our daily lives, van der Burgh believes in architecture's capacity to inspire, and have a positive impact on people, nature, and the world.
We therefore believe Sanne van der Burgh to be the outspoken candidate to win the Innovation in Architecture Award at the Wan Female Frontier Awards.