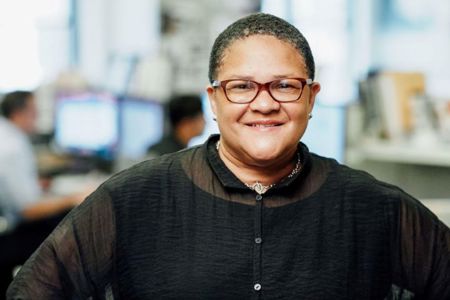 ---
Jennifer Graham
Perkins&Will
---
Leader, mentor, collaborator, connector. These are the words used to describe Jennifer Graham, a project manager who has delivered multiple award-winning, high-profile projects over her 30+ year career.
Those who work with Jennifer know that it's not just the value she brings to the project, it's what she gives to people during the process. Jennifer has a fierce dedication to serving others and a relentless pursuit of knowledge -- strong values she has carried since childhood and epitomizes as a project manager. She builds high performing teams by seeking out opportunities to mentor and coach junior team members, and learns on behalf of others so that she can be a steadfast resource for everyone around her. Approaching everything with a spirit of collaboration, Jennifer views herself as a "connector" with a natural ability to bring people together.
In 2009 she founded LMNOP (Leadership, Mentoring, Networking and Opportunity), a professional development organization for the architecture and design industry. Jennifer has designed LMNOP to be accessible to more people by not using a typical membership structure and by offering affordable continued education. Through LMNOP, Jennifer is intentional about mentoring women, helping them be more engaged in the industry and get promoted into leadership positions. This year, the New York chapter of the International Interior Design Association (IIDA NY) acquired LMNOP and named Jennifer as the new VP of Action to lead their catalyst and equity initiatives.
Jennifer is also a respected voice within Perkins&Will's New York studio. She leads the studio's Social Responsibility Initiative (SRI) group and is at the forefront of diversity and inclusion efforts. She has advocated for pay and position equity for women through her participation in the hiring process, and she creates and upholds a work environment that is supportive, empathetic, and positive.