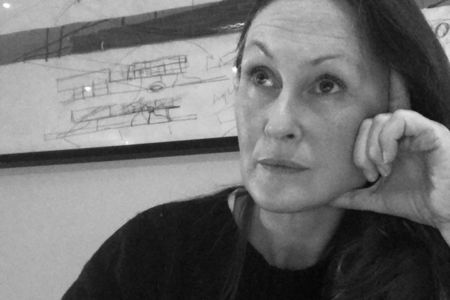 ---
Jan Norman
23+GS/318
---
Having studied at Strathclyde University and then the Bartlett School of Architecture I joined 23+GS/318 in 1998, working with directors, Stuart Robertson and Guy Stansfeld. As the company has grown and projects have become larger and more complex, so too has my experience, responsibility and ability.
The majority of the work we do is residential, with a mix of office, gallery and restaurant projects.
Creating beautiful one-of homes is at the heart of what we do; hoping to fulfil our client's dreams and surpass their expectations, from concept through to interiors, delivering exemplary work.
I am a people person and have built strong working relationships with various consultants and contractors.
In house, we enjoy a good team comradery and a healthy balance of female to male architects, many of whom have been with us for years and are firm friends. Company hierarchy is background, everyone pitching in and feeling comfortable to contribute.
Being a mother of two, I am always juggling work and family. Multi-tasking is something, we as women, are fortunately good at!
Jan joined 23+GS/318 (then 3x Architecture LLP) in 1998. Her exceptional range of professional and personal skills together with an unparalleled work ethic has led to her becoming a senior associate in the practice. She possesses the all-round ability that every great architect needs to succeed. Whether she is training and organising more junior members of staff, deftly handling demanding clients, leading a multi-faceted design team, managing a complex contract, organising essential studio social activities or contributing to the management and future direction of the practice she does so with boundless energy, commitment, intelligence and plenty of practical common sense. Her portfolio of beautifully executed projects speaks for itself and her contribution and value to the practice has been and remains incalculable.
Guy Stansfeld - Director