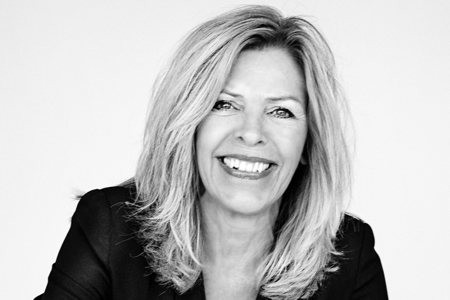 ---
Helle Juul
Juul | Frost Architects
---
Helle Juul, Architect, Ph.D and Founding Partner of Juul|Frost Architects is a consultant for many of the largest educational institutions and Scandinavian cities in the fields of strategic urban development, urban spaces and campus development.
Helle Juul has more than 35 years of experience from her practice and as research and international lecturer and guest professor, jury member on national and international architecture awards, head of SKALA Architecture gallery and Chief architect, Danish Architecture Centre, just to outline some key points in Helle's comprehensive career. She is Vice President for the International Urban Develop-ment Association, member of the European Cultural Parliament and Trafikverkets Architecture Council. She engages in international knowledge exchange to secure innovative solutions to our common societal challenges.
Helle's personal driving forces lies in her ambition to inspire and organize collaborations across different sectors, fields and borders. Organizationally she establishes knowledge-sharing platforms which, for example, consists of inspiration and lounge meetings, lectures and open forum conversations, resulting in joint visions and innovative solutions.
Helle Juul teaches and researches, and the application of research is a recurrent theme, which has defined Juul | Frost Architect's DNA. Her ambition is to challenge the way we think about and create architecture to secure that architecture and urban planning is in sync with contemporary conditions and respond to the complex challenges our time.
Helle Juul believes that architecture plays an essential role in the development of society, and she is responsible for Juul | Frost Architects multiple strategic research projects that have established new urban agendas, among others 'Public space as a catalyst for change', The Future Campus: from the Academic Village to Urban University Hub, NEXT NORDIC, Cities of well-being and The future health culture.
'Public space as a catalyst for change' developed a holistic approach to the function of public spaces as a catalyst for city development by focusing on transformation and significance as strategic instruments. The project became a development platform where everyone with an interest were invited to development seminars in order to create an innovative, robust and flexible instrument for ground-based urban development.
The University of the Future (2004) and the following The Future Campus: from the Academic Village (2007) that delineated the current state of the campus areas, through international comparative analyses.
The research in campus areas revealed how campus sites can be robustly developed to deal with the integration in the knowledge city, fluid disciplinary boundaries, new forms of social interaction and new ways of learning. Helle utilized the accumulated knowledge to develop new methods and tools, which she subsequently has utilized in numerous projects.
Building on Cities of Well-being, that established a holistic strategic approach to promote health, Helle Juul initiated the project The future urban health culture promoting physical-, social- and mental- health through the build environment. A project focussing on solving the health challenges of urbanization through new holistic urban planning tools. The goal is to secure the link between health and planning by gathering interdisciplinary actors around the development process.