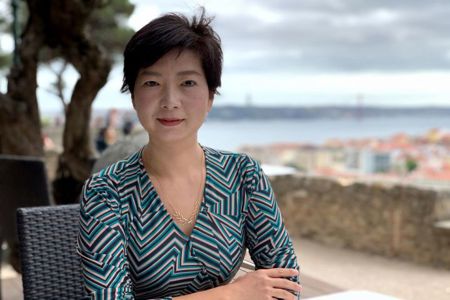 ---
Guo Hongyu
Guangzhou University
---
Prof. Guo Hongyu, the leader of urban color planning and design in China, has devoted herself to the cause of urban color planning and design for nearly 18 years. She has created localized planning objectives, scientific design methods and operational implementation strategies, cultivated urban color professionals, made great contributions to China's urban color planning.
As the leading expert in China's urban color research, she has presided over and completed 14 national provincial and ministerial level urban color research projects, won 19 national excellent paper awards and 1 national utility model patent.
As one of the earliest representatives of urban color planning in China, she established the goals of urban color planning more in line with the ideal of China's urban development. She pioneered the scientific and quantitative urban color analysis method and systematic architectural color matching technology in China. She is especially good at extracting recommended color spectrum from the analysis of urban color big data, and guides urban color design by establishing urban space color model.
She proposed a set of urban color planning implementation strategies suitable for China's city planning system, such as the " Guidelines + Plans" method of urban color planning.
She has presided over and completed 17 urban color planning projects of 13 famous historical cities in China. She has won 8 international design awards including the Architecture Master Prize, Muse Design Awards, Novum Design Awards, 4 China Color Awards, 6 National Excellent City Planning Awards and Provincial Excellent City Planning Awards.
Prof. Guo Hongyu won the Guanghua Longteng Design Contribution Award, the Outstanding Contribution Award of Chinese color science and tech, the Excellent Color Science and Technology Workers and awarded the honorary certificate of Promoting the Progress of Chinese Color Science and Tech twice.