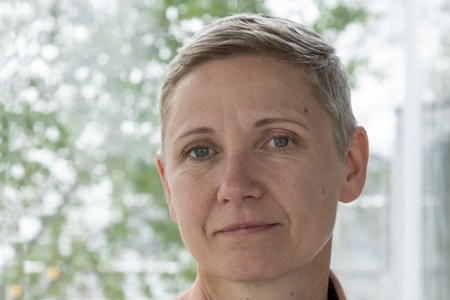 ---
Fokke Moerel
MVRDV
---
Partner, and Architect, Fokke Moerel (NL) was one of the first architects to join MVRDV in 1998. She now directs MVRDV's Studio Public, a unit within the office that focuses primarily on projects that have a dedicated urban impact. These include public, and cultural buildings, as well as transformations of monumental buildings like Concordia Design in Wroc_aw that endeavour to revive their immediate urban context. To this end, the office's interior design team is also within Studio Public, generating a strong relationship between interior and exterior public program. A clear example of this is the Depot Boijmans Van Beuningen in Rotterdam, which Moerel is leading. As a fully publically accessible art depot, bringing all visitors into a close connection with renowned masterpieces, and with the city. In addition to this, Moerel has lead award-winning designs such as the Baltyk office tower in Poznan, Poland, the Book Mountain Library in Spijkenisse and the Bulgari's flagship store In Kuala Lumpur, Malaysia.
Coming from a family of designers, Moerel's professional presence extends beyond practice to include teaching or serving as a guest critic for academies, and universities worldwide. Moerel herself has a master's degree in architecture from the Academy of Architecture Rotterdam, and a BA in interior architecture from the Willem de Kooning Academy. She has taught at Harvard and Cambridge alongside MVRDV Founding Partner, Nathalie de Vries, at the Silpakorn University in Bangkok, Thailand, and is currently tutoring at The Hague Royal Academy of Arts. Moerel is also is an external critic at the Academy of Architecture Rotterdam.
Fokke Moerel is strongly attached to the office's mission to not exclude anyone or anything. To create human-scale spaces where people feel welcome, comfortable, and challenged to interact and gather. She is committed to gender equality in the MVRDV Rotterdam office and thinks this brings a wide diversity of challenges, which can lead to unconventional and innovative possibilities.
Considering all this, we believe Fokke Moerel to be the outspoken candidate to win the Contribution to Architecture Award at the Wan Female Frontier Awards