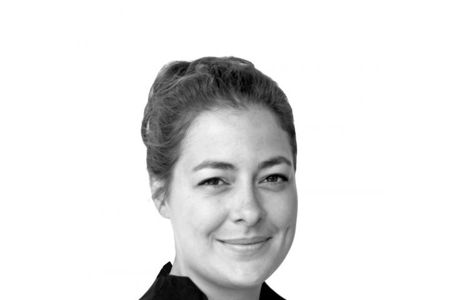 ---
Eleonore Leclerc
Stantec
---
The material expression of Eleonore's design sensibility as an architect is rooted in the textural quality of the architecture of old Quebec City where she was born and raised. This appreciation for materials and the means by which they are joined found modern expression for Eleonore at the UBC School of Architecture. Her award-winning work as a graduate student ranged in scale from innovations in cabinet-making to ground-breaking work on affordability in high-value real estate markets.
Every year, Eleonore returns to her alma mater to participate in design studios as an invited guest, a critic, and as a mentor for students as a committee member on thesis projects.
As part of an initiative to overturn the current Canadian approach to elder housing and care, partnering with her clients at Providence Health, Eleonore co-led a research initiative that included on-site evaluations of several care facilities in northern and central Europe. Her findings from this research have informed her resident experience-centered design for seniors care facilities in the Province of B.C., and have been the substance of presentations at major conferences in Canada and around the world to foster a new social paradigm of elder-care architecture.
A Registered Architect since 2016, Eleonore is a Principal at Stantec Architecture. She is the recipient of the 2016 Western Canada leadership training award and, in addition to her personal projects, leads the Vancouver health care studio with responsibilities for staffing, strategic project acquisition, and project leadership support for its health care facility and laboratory designs, which total +/- $300 million in capital cost annually.
True to her roots, Eleonore's nuanced understanding of materials and the shaping of culturally-specific, emotionally meaningful spaces continues to inform her design of healthcare, educational, and institutional facilities of all scales, typically with highly complex user interfaces.