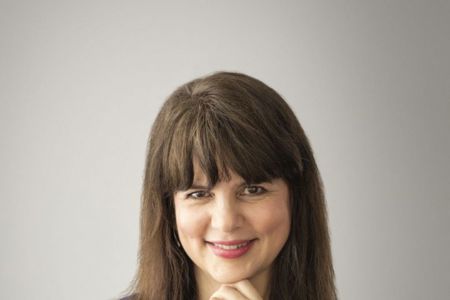 ---
Elaine Molinar, NCARB, AIA, LEED AP
Snøhetta
---
When I first started out in architecture over 30 years ago, I found it very satisfying to bury myself in the day-to-day details of developing a project. I've always viewed all aspects of realizing work as having value; even tasks that may seem small or dull are significant. I think it's very important to understand and to communicate to others that everything has a purpose and that everybody contributes in some way, whether you're designing, creating technical documents or enabling others to thrive in the process.
Eventually, I became curious about what made a practice successful, how it could be organized, why and how decisions were made, and what our work meant for us beyond its architectural qualities. The opportunity to establish Snøhetta's North American office in New York City provided me with an organic path to my current role as Managing Partner.
Returning to the United States after many years in Norway to set up our practice in North America was very good for both my personal and professional development, teaching me two valuable lessons that I have sought to pass on to our staff and build into our firm culture. First, when you are setting up something new, it is vital to be proactive, rather than expect to be told by someone else what needs to be done. Second, since my husband is one of the firm's founding partners, it's taken a lot of focus on my part to develop my own voice. The two of us work together quite well and have learned to rely on each other's strengths, but establishing the New York office has been a very satisfying challenge for me to meet on my own, and it provoked me into functioning as independently as possible, while still contributing to a partnership.
Being Managing Partner has compelled me to step up and lead both by instruction and by example. I tell people to be curious, hungry, and to define their career themselves: otherwise, others will define it for them. I explain to young architects that the best thing they can do is to teach their colleagues to do what they do well. It's so important for them to recognize that sharing knowledge and skills creates value for themselves as well as for the firm and, in turn, for the practice of architecture. It's a legacy of confidence, camaraderie, and continuity that I feel fortunate and proud to perpetuate.