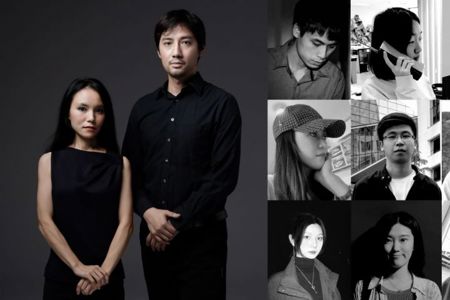 ---
Atelier Alter Architects
---
Since the inception in 2009, Atelier Alter Architects has won numerous accolades, including A+ Award, AIA Design Award, the Plan Award, WAN/WIN award, FX International Design Design Award, BOY Award, AZ Award etc. Noted for creating projects through critical analysis of the site, the works of Atelier Alter Architects strives for transferring the physical and metaphysical context of the site into tangible yet artistic spaces of historical remembrance. Ever since the beginning, the practice focuses intensely upon projects of cultural significance.
Atelier Alter Architects is a cross-disciplinary practice that expends the boundary of architecture into the spatial dialogues with art, media, philosophy, and theatrical performance. Gradually and honestly, Atelier Alter Architects defines its own approach to architecture through a continuous dialogue between theory and practice. Atelier Alter Architects is a practice set architecture in motion: while absorbing external challenges and inspirations, Atelier Alter alters and perfects itself to response to the dynamism in time.
Projects by Atelier Alter Architects have been published and featured by press outlets from different parts of the world, including Domus, WA, A+A, Cooper Publishing, Archdaily, Designboom, Dezeen, among many others. Atelier Alter Architects has been lectured and exhibited internationally at Venice Biennale, New York Storefront for Art and Architecture, Berlin Asia Week, Architecture EAST Design Show, Beijing Internationl Design Week, Seoul / Factory for Urban Living, Himalayas Museum etc.
Atelier Alter Architects is based in New York and Beijing and is led by two partners - Yingfan Zhang and Xiaojun Bu.
Yingfan Zhang, received her Bachelor of Architecture from The Cooper Union Irwin S. Chanin School of Architecture, her Master of Architecture in Urban Design form GSD Harvard University. She is a registered architect in the State of New York, a member of the American Institute of Architects, as well as a chartered member of RIBA. Prior to setting up her practice, Ying worked for Atelier Raimund Abraham and RMJM North America. Her theoretical research focuses intensively on the interdisciplinary nature of Silk Road culture heritage and its impact on architecture. Ying is the award recipient for Excellent Designer of 2014 from China IDG League, CV Starr Scholar, Yunjian- Think Tank Scholar, 40 Under 40 Awards 2019 Winners etc. Ying also co-taught with Bu at Tsinghua university.
Xiaojun Bu, received his Bachelor of Architecture from Tsinghua University, his Master of Architecture II from Harvard University and is a licensed architect in the State of New York. He is also a LEED Accredited Professional since 2009. He is also a certified member of National Council of Architectural Registration Boards. His working experience includes SOM New York, and Standard Architecture. His practice focuses upon the connection between parametric and construction. He is the recipient for the 'Overseas Elite Introduction Plan' of Wenzhou city, Zhongguancun Pioneer Award for High-Tech Entrepreneurship in 2012, Excellent Designer of 2014 from China IDG League, 2017 & "Creative Youth" DOMUS etc. Bu taught at the school of architecture at Tsinghua university.