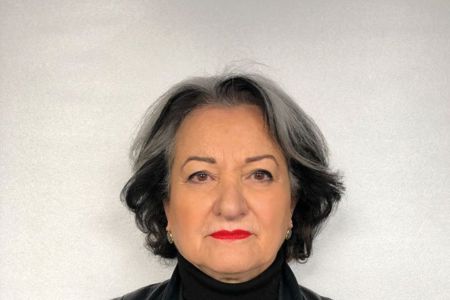 ---
Anna Maria Indrio
Norroen As
---
Anna Maria Indrio is an Italian-Danish architect with more than 40 years of experience and a track record of internationally acclaimed cultural and educational projects. Initially trained in Rome, Anna Maria Indro embarked on an entrepreneurial journey, leading to establishing her own architectural practice in 1970 prior to her. Being a pioneer of her time, Anna Maria early in her career was strongly devoted to the advancement of women in the Danish architecture scene. Consequently, over the course of 22 years, Anna Maria led her own studio working on numerous cultural projects and building an extensive professional network respectively in Denmark and abroad.
C.F. Muller Architects
When in 1992 Anna Maria Indro joined the Danish office of C.F. Muller Architects, she was appointed partner and entrusted the responsibility of establishing the firm's Copenhagen branch as partner-in-charge of C.F. Muller Copenhagen. Upon the establishment of C.F. Muller Copenhagen, Anna Maria was leading a small team of 6 employees with whom she successfully won the firm's first major cultural project with the extension of the National Gallery of Denmark. Subsequently, and with the profound national recognition that followed with the responsibility to design one of the most remarkable cultural venues in the country, Anna Maria reluctantly continued working towards positioning the firm internationally, too. This commitment was manifested by winning the international competition for the second phase of the Darwin Centre in London, resulting in Anna Maria going on to finally establishing the London branch of the firm and as such highly contributing to the internalisation of C.F. Muller Architects. Throughout her career at C.F. Muller Architects, Anna Maria not only led numerous award-winning national and international projects, she also managed to establish two branches of the firm, contributed to the firm's professionalisation and internationalisation, paved the way for the younger generation to form part of the management-group, and growing the Copenhagen office from 6 to 95 highly skilled architects.
NORRN Architects
However, Anna Maria's entrepreneurial venture did not end with C.F. Muller Architects, having to leave the office as a senior partner due to internal rules of age, she continued in a new professional constellation in 2015, when she joined the young, newly-established NORRN Architects as a newly-appointed partner. Drawing on her many years of experience, Anna Maria committed to mentoring and providing professional support and insights to the young office founded only a year before. With the extensive oeuvre and professional network provided by Anna Maria, NORRN quickly positioned itself as a crucial game-changer in the Danish architectural scene with a distinct focus on destination development within culture, sustainable tourism and the hospitality industry. Standing on the shoulders of Anna Maria's tireless efforts of professional, the firm received national recognition leading to notable awards. In conclusion, Anna Maria's most recent professional endeavor has resulted in a unique gross-generational collaboration, mentoring and supporting two young architects in establishing and professionalising their architectural entrepreneurship.